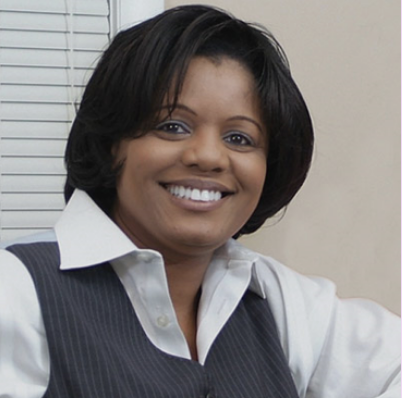 Love Is Love Boutique has created a must see unique line of greeting cards for two different groups of people.
The first collection of greeting card are aimed at the LGBTQ community with a broad range and at the same time they are for everyone.
Because public attitudes have rapidly changed reflecting greater acceptance, these unique cards fill a void giving a voice with words and a heartbeat that just cannot be ignored... helping with those who want to understand and those who need to be understood.
So Love Is Love Boutique has taken the bold move to write honest, intimate greeting cards sure to pull at your heart strings, putting into words for anyone wanting to express their love for someone on all sides.
Yes, Love Is Love Boutique is aimed at the LGBTQ community, but always remember that Love is Love️.
The second collection of greeting cards are the most loving caring greeting cards inspired by... and written for our four legged fur friends.
Love Is Love Boutique is a Pet Lovers Paradise presenting "The Madison Collection" featuring The Rainbow Bridge.
These cards are especially unique because for the first time our babies have a real heartfelt voice.
On the compelling covers of every card for the new family member, one who is not feeling so well, those who have crossed over the Rainbow Bridge and just want us to know that they're okay, saying good bye and thanks for the life of love they had with us... and cards from them just for fun featuring those very special fur-friends we love.
Love Is Love Boutique is proud of who we are and who we love, and we are sure if given the opportunity you too will love who we are and what we have created for everyone.
A native Baltimorean, Paula has served the residents of Baltimore City and Maryland for more than 40 years in several capacities: community activist, business owner/consultant, elected official, regulator, and real estate agent. As a community activist and entrepreneur, she served 12 years on the Democratic State Central Committee - 45th Legislative District, was elected as a Clinton Delegate to the 1992 Democratic National Convention; served as President of the Eastside Democratic Organization; founded the Berea Outreach Center; served 12 years in the U.S. Army Reserves; owned two small businesses (pupil transportation and wood manufacturing); held several positions in City government assisting elected officials in the delivery of constituent services; served on community boards, and held membership in several community organizations. A retiree of the Baltimore City Council (1991-2007) having represented East Baltimore (2nd and 13th Districts), Paula is most proud of her efforts in the development of the East Baltimore Biotech Project (2002 – present). She and her team improved the "eminent domain" relocation process by providing unprecedented wealth creation opportunities for relocating families, ensuring the provision of social services to address the personal needs of displaced families, requiring environmentally safe practices for demolition, and last but not least, negotiating the "Minority Inclusion Agreement" requiring minority inclusion in all aspects of the project to include a minority equity partnership requirement with the Master Developer. Paula's regulatory career began in 1993 when she joined the Child Care Administration (CCA) at the Maryland Department of Human Resources and served as the Deputy Director of the Office of Licensing. The CCA was subsequently placed under the auspices of the Maryland State Department of Education (MSDE) and renamed the "Office of Child Care". At MSDE, Paula served as the Chief of the Licensing Branch, in the Office of Child Care, until her retirement in 2017. In this capacity, Paula, and staff throughout thirteen regional offices, licensed all child care facilities and approved all nonpublic nursery schools statewide.
Paula continues her commitment to community serving as Chairwoman of the Board of Directors of the East Baltimore Community Corporation, and consultant to Love Is Love Boutique, LLC.
Rear Admiral, U.S. Navy (Retired)
Collaborator, Love Is Love Boutique LLC
Rear Admiral Tom Jurkowsky serves as a marketing/public relations advisor and collaborator to Love Is Love Boutique, LLC.
Married for 42 years to his wife Sally, they have two daughters. Tom and Sally met Marva when they moved next door to her in July 2016. Marva told them her life's story and about her being a gay woman. Marva also shared with them the challenges, struggles and emotional impacts that people in the LGBT community had to deal with. Marva's stories were extremely compelling.
Marva also shared her idea of creating a greeting card line that was primarily focused on the LGBT market. Marva showed Tom and Sally some of her writings, and they were both were most impressed. They encouraged Marva to pursue her vision of a greeting card line, and Tom agreed to support Marva by providing a range of advice such as writing, editing and marketing.
Tom served on active duty with the Navy for 31 years. He began his career in 1969 as an enlisted man and reached the rank of Rear Admiral. During his career, Jurkowsky was a public affairs specialist. His final position was as the Chief of Navy Information where he was the Navy's chief spokesman and directed its entire public affairs efforts.
After retiring from the Navy in 2000, Tom worked for the Lockheed Martin Corporation, the world's largest aerospace/defense contractor, where he served as its Vice President for Media Relations and chief spokesman. He was based at the firm's corporate headquarters in Bethesda, Maryland. He retired from Lockheed in 2009.
After retiring from Lockheed, Tom served as the Chief of Corporate Communications for the U.S. Mint at its headquarters in Washington, DC. He retired from that position in January 2017.
Jurkowsky holds a B.S. degree in journalism from Boston University and an M.S. degree in public relations from American University.
Legal Assistant & Events Manager
Sherie has over 15 years experience as an intellectual property legal assistant and paralegal, working within prestigious law firms of Washington, D.C. Sherie has a wealth of knowledge in intellectual property and serves as Love Is Love Boutique Collaborator and Legal Assistant. In this role, Sherie works with Love Is Love Boutique's founder, Marva Laws in the daily operation of the business. Sherie additionally provides legal research and works with attorneys, accountants, editors and other collaborators. Sherie plans and executes the special events that include fashion shows, grand openings, pop up shops and charitable efforts

Sherie has a bleeding heart for the LGBTQ community and is a Federal Club Member with the Human Rights Campaign. She volunteers within the organization as a co-chair on the table captain committee and silent auction committee for HRC's National Gala. The HRC National Gala is the largest LGBTQ event held nationwide and brings together an audience of 3,500 supporters the night of the dinner.
Sherie has worked with HRC and Love Is Love Boutique to promote its greetings cards and apparel line through networking events, program ads and a silent auction.

Sherie is also a veteran of Marvelous Marva's Productions and has been involved in fashion and entertainment most of her lifetime. Sherie is a Baltimore native and prides herself in family and community. She resides in Fort Washington, MD. with her wife, Corinne.
Barry Scher worked in retail circles his entire life until he retired as a corporate officer of Giant Food LLC several years ago after a distinguished career encompassing over 42 years of service to the firm. His last assignment was as Vice President of Corporate Public Affairs.
Scher holds a B.S. degree in journalism from William and Mary College's former Richmond campus (now Virginia Commonwealth University) and a Masters Certificate in public affairs from American University, Washington, D.C.
Scher has received numerous honors and awards for his leadership in business and community relations. Of special note, he was presented with a Community Leadership Award by President Ronald Reagan at the White House in 1988. In 2003, Scher was named to the District of Columbia Hall of Fame which recognizes business and government leaders who have made positive contributions to the city. In 2005, he was elected to the Maryland Food Industry Hall of Fame. Scher served as Chairman of the Board of the Maryland Retail Merchants Association, the Virginia Retail Merchants Association and Vice Board Chairman of the Maryland State Chamber of Commerce as well as chairman and board member of numerous other business and non-profit organizations over his career.
Today he is a major investor in a Marriott Hotel SpringHIll Suites franchise, involved with Policy Solutions LLC as a government and retail consultant, and volunteers at Anne Arundel Medical Center in the hospital's Foundation Department. He and his wife Olga reside in Annapolis, Maryland.